SPECIAL FOR HALLOWEEN !!
published on 31-10-2009
including:
By DongTuongVan
Rating: T-
Genre: Adventure, shounen, beast, fantasy
A young man was on the way to find his mystically disappeared father. A long-lived monster - a friend of his father – was always by him side now. The investigation led them to a city with monsters and crimes. What are waiting for them next?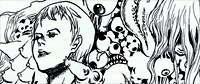 White Belly
By thuyngan
Rating: T-
Genre: Thrill
A little emotion based on true stories about "white African", another albinos' name in the black continent Africa. They suffer from albinism which is the reason why they're killed every day...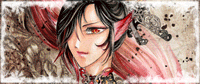 Genre: Shoujo, thrill , fantasy
Miss Nguyệt Ảnh got up and realized that she was in a place that she had never seen before. This was a dangerous and extraordinary place with many traps, so she just wanted to escape there...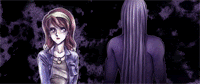 Storry: PIPI _ Art: MyPLD
Ratting: T-
Genre: Monster, horror
A little girl's grandparents were on vacation, so she came to keep their house. She was there on late sunset. The house was located on a high hill and covered around by trees and range of mountains. There was a commodious and coldish place. But she didn't know why getting to this house, she always feel that there was a strange things.
What was the strange thing?
What happened to the little girl in the first night?
What was the true behind this?
Evil's trap is a simple story with old motif and commonplace, but you should try and discover surprises!
;)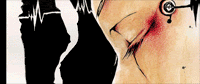 Scream for a terrible song in the dream
Auros, a student abroad had just move to Gengertena International Institue. The fist classes in the new school seemed not to go smoothly when but it seemed no one could hear a mystical song as Auros could all time. She also lost her cell phone in the lunch time… Everything seemed only the beginning.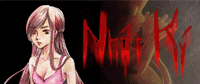 Story: PIPI - Art: Ginty – PS & Edit: Bạch Phụng
Genre: Horror, josei, blood
Being pregnant was a great news for that woman because her unborn child was her beloved man's. However, life is always ruthless and keeps so much bitter truths. Has life ever been a fairy pink?
How did that woman face her shocks brought by her fate? And, how did her foetus feel?

Listen to each pulse of a foetus in a womb, even not still in a womb because an urnborn child is also a Human.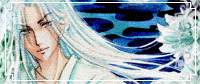 Genre: Shoujo, strange tale
There was a magnificent wedding celebration . The new bride was that she was not absolutely allowed to step into the ancestral temple where Old mastress was chanting prayers and praying under her breath to Buddha. However, she couldn't prevent herself…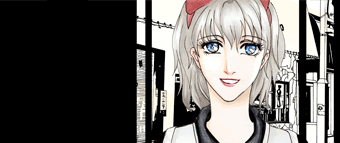 By Bạch Phụng
Ratting: T+
Genre: Horror, gore, fairy tale, fantasy
Ayumi was a normal 14-year-old girl, living with her parents and her younger brother – a nuclear family in modern Japanese society. She went to school everyday, having a lot of friends and gathering with them in her spare time. She had nothing upset or nervous.

However, with that monotonous rhythm of life, she found it flat and boring. She wanted to log off it.

Once day, on her way to meet her friend, she saw a rabbit… Ah, a rabbit. And since then, her life wasn't flat and boring any longer… It became so EXCITING!!!

This story has been rewritten basing on the famous children book "Alice in Wonderland" of Lewis Carroll. It's a different view of Bach Phung (White Phoenix) about the story of a little girl lost in not-her land.

Warning: nudity and bloody scenes.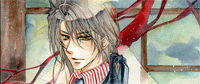 Art: Bloodshed _ Story: Bạch Phụng
Genre: Shoujo, romance, shounen-ai
Raphaelle was a completely perfect prince. He was intelligent, handsome and gifted. He was a dream of all girls in the Kingdom. Whimsically, because of those characters, he gave very stern demands to choose his fiancée. Where could we find out a girl looks like a person stepping from fairy tales?
Nevertheless, once day, a miracle happened when beautiful Maria suddenly appeared in his life. She was such a wonderful girl that the prince declared a wedding at once. However, Jules - his closed friend and also his loyal guard, had strange feelings at the first time he had seen Maria. How should Maria act when standing between those 2 hot and handsome men?

Two guys and a girl, let's see how the author solve that tripartite love in "Moon".


The script was written by a 8x artist Bach Phung and drawn by a 9x artist Bloodshed with her highfaluting style. An expecting cooperation, right?
;)
~~~~~~~~~~~~~~~~~~~~~~~~~~